Just some pictures from the first few days at sea until I can post something more substantive.

You can't start a road trip without "filling up" first.

USNS BRIDGE (T-AOE 10) fuels USS MOBILE BAY (CG 53) as we prepare to make our approach.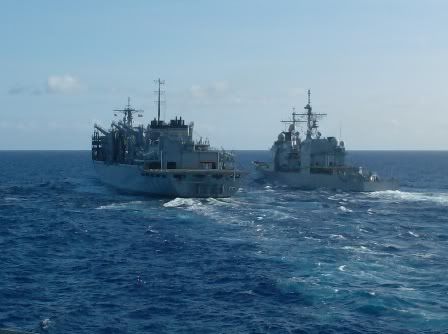 1st Division prepares to seat BRIDGE's fueling probe on our starboard aft station.